Some people have an eye for what's about to trend, and in the wellness space, that's Rachel Krupa. Rachel is the founder of Krupa Consulting, a PR firm that focuses on mission-driven clients in the food and wellness space, as well as The Goods Mart, a better-for-you convenience store that just opened its third location.  
We arrived bright and early at Rachel's Nolita apartment, the perfect mix of calm and eclectic, as she was enjoying a cup of freshly brewed coffee. Rachel gave us a glimpse into her morning routine which includes meditation, journaling, and sage—all grounding practices to prepare for the busy day ahead. After that, we headed out the door and walked a couple of blocks through the streets of Nolita to the original Goods Mart on Layfette. The small, bright space is curated with intention to house a variety of foods and beverages from both beloved and up-and-coming brands.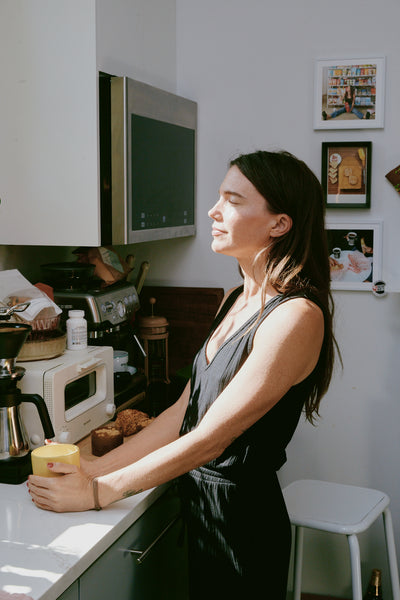 Hi Rachel! Tell us a little bit about who you are.  


I'm the founder of two businesses that are catalysts and resources for mission-driven founders. My first business, Krupa Consulting, is a PR firm that seeks to elevate the voice of founders that not only have a great product, but also a great mission. The Goods Mart seeks the same kind of partnership, and we focus on bringing in the best products with founders that are female, from a diverse background, or both.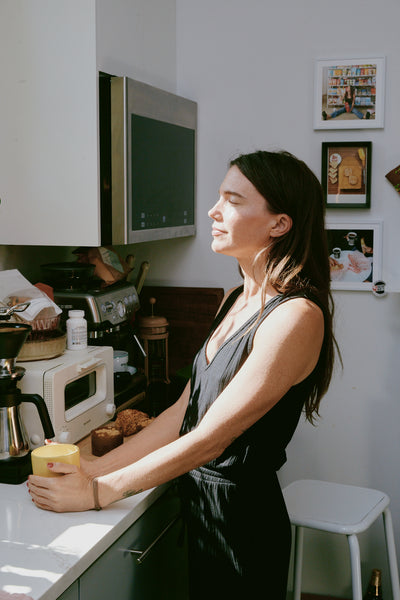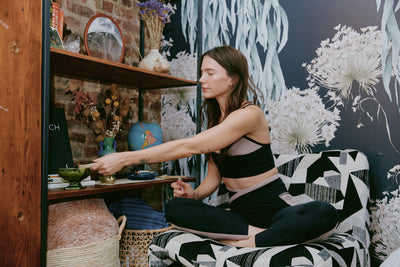 The Goods Mart curates an amazing selection of wellness products. How do you select goods to feature in the shop?


As a baseline, everything is non-GMO. From there, we look for mission-driven companies with products that are about to trend or are already trending. A lot of brands come to us, but I'm also a big believer in reaching out, mostly on social, to connect with brands to curate the best-possible offerings for our customers.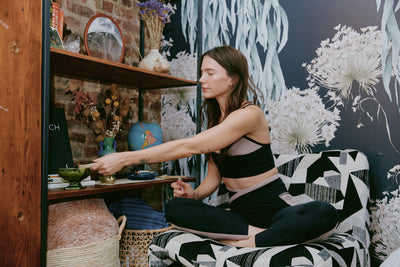 Let's talk about Krupa Consulting. After working in the PR field, how did you know it was time to start Krupa Consulting?  


Krupa Consulting was launched while I was in the middle of trying to figure out what to do next. It was never something I had on a vision board. I started with one or two clients and before I knew it, I needed a team, because we had a handful of clients that needed help. We were doing good work and the word spread.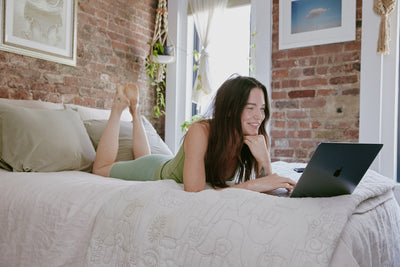 Do you have any advice for someone looking to start their own company?  


There's no right time to start your own business. Rip the band-aid off and go for it, knowing that no one knows what they're doing one hundred percent of the time. While you're building up your business, look at every mistake as a chance to learn and evolve.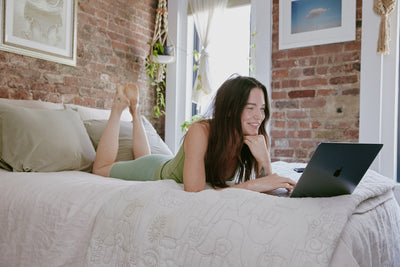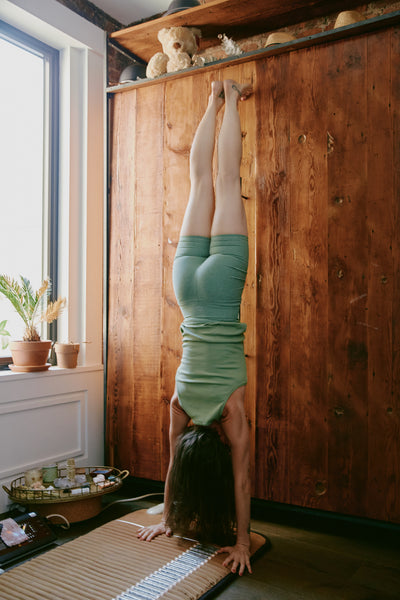 You have an amazing list of past and present clients. What do you look for when signing on a new client?


We look for incredible founders whose story and mission can use our skillset. We look for stories that we, as publicists, want to tell in order to continue to meet our goals as an agency, so that it's a mutually beneficial partnership.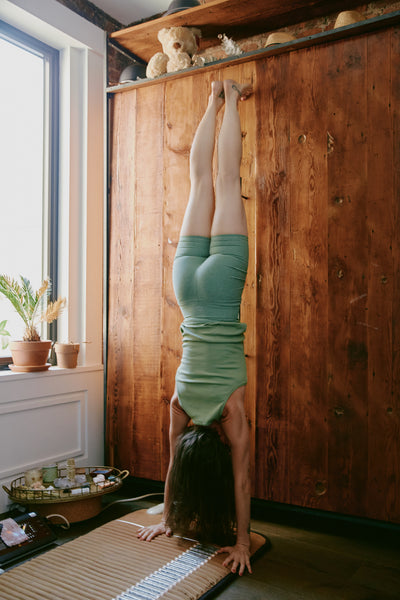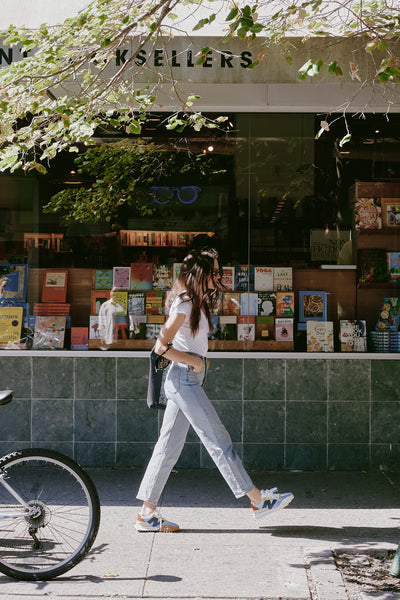 Burnout is a really big topic these days, both in and out of the wellness space. How do you keep yourself and your team(s) motivated?  


We do regular check-ins on Mondays, and every other Thursday we step away from our computers. Sometimes this time is used to learn about things like 401k's or investing; sometimes it's something more relaxed like cooking together or enjoying a sound bath. I also believe that taking a pause must trickle down from the top. I make sure to take a walk at 4pm, and I have a good wellness routine in place.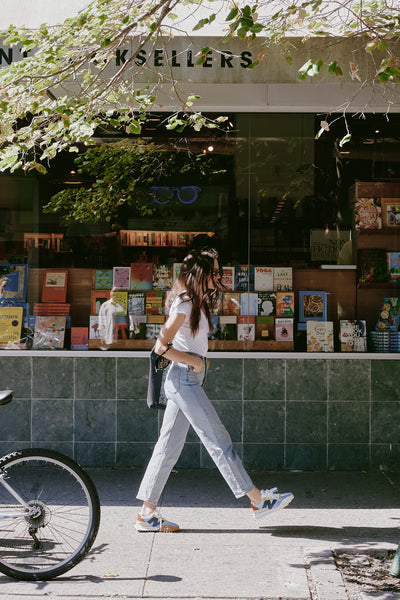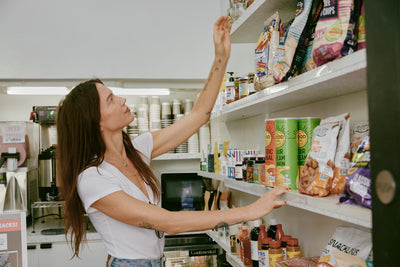 You lead an active lifestyle! Tell us a bit about why you love moving your body and your favorite piece you love to #MoveInBeyond in?  


Every day I take The Class or go to New York Pilates, sometimes both, to destress and move with intention. For classes, I love the Darkest Night Spacedye At Your Leisure Legging and the Featherweight Double V tank. When I'm not in class, I love the Take the Plunge tee—and I love layering with it as the weather gets chillier.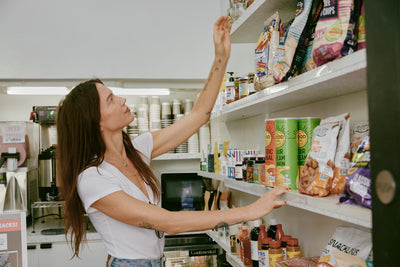 How do you make time for rest in your schedule? What's your favorite piece of BY to recharge in?


At night, wind down by watching TV and eating dinner. I love the Jet Setter Jumpsuit in the evenings. edye Biker shorts with a big t-shirt, because they're still chic enough to wear when I leave the apartment!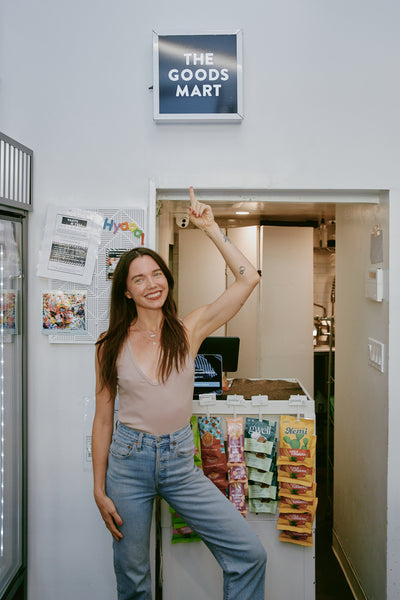 Anything that the BY community should be on the lookout for in the upcoming months? 


If you're in New York, we just opened the third location for The Goods Mart in Bryant Park (11 West 42nd St)! We also rolled out the online shop for The Goods Mart, so if you're not in New York, our products can come to you. For the holidays, we have a special offering of one of everything on the site (200+ products!) to get a taste of each of our partners in one box.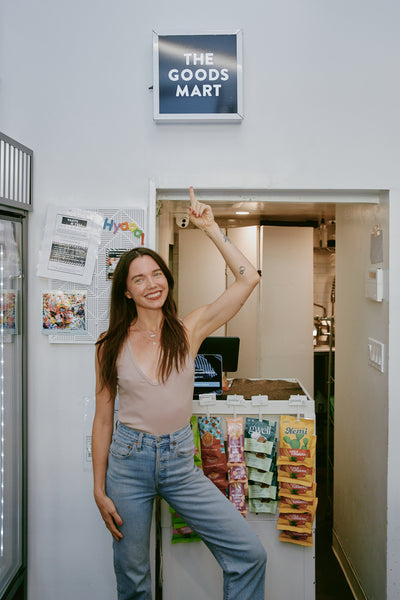 Where can the BY community find you IRL or online? 


You can find me personally at @rachkrupa on Instagram, and follow along with @krupaconsulting and @thegoodsmart. If you're in New York, come visit The Goods Mart. We're located in Soho at 189 Lafayette Street, at 30 Rockefeller Plaza, and near Bryant Park at 11 West 42nd St. If you're not in the city, check out our offering at www.thegoodsmart.com!