As a female-founded company, Women's History Month is one of our favorite times to celebrate the strength of the women in our community as well as their individual talents.  


Sarah Kim is a multi-faceted creative force and founder of By Way of Us. To Sarah, community is everything. And while she's talented at building it, she doesn't discount the vulnerability it takes to create an authentic one. We chatted about everything from being a new mom to fostering authentic connections during a visit to her Los Angeles home.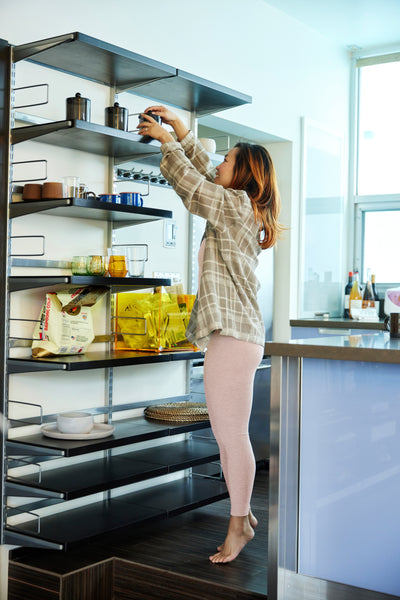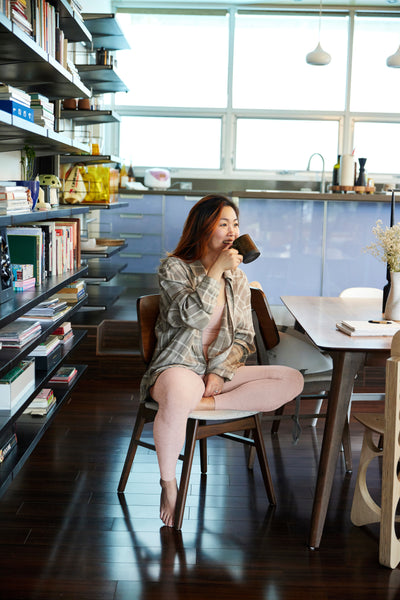 Hi Sarah! Tell the BY Community a little bit about who you are. 


I'm the founder of By Way of Us, a curated event platform for exceptional women looking for real community. In the past, I worked with brands and agencies, but after the pandemic and having a baby right at the beginning of lockdown, I felt a sense of urgency to really work on my own calling, my own project, and to help other women to do the same.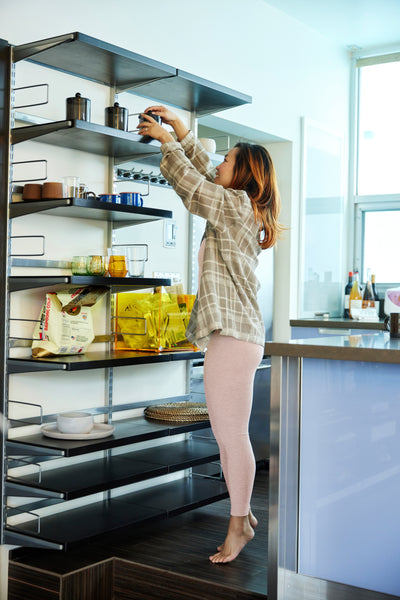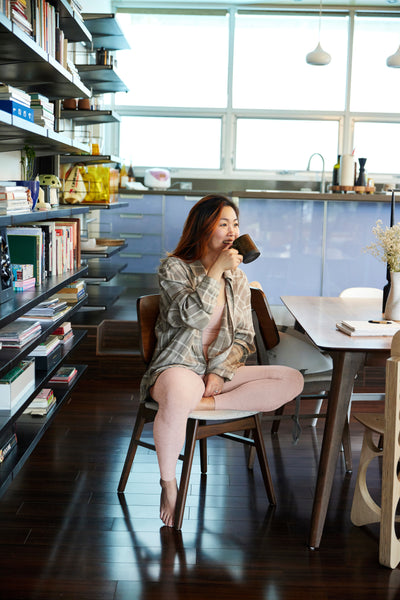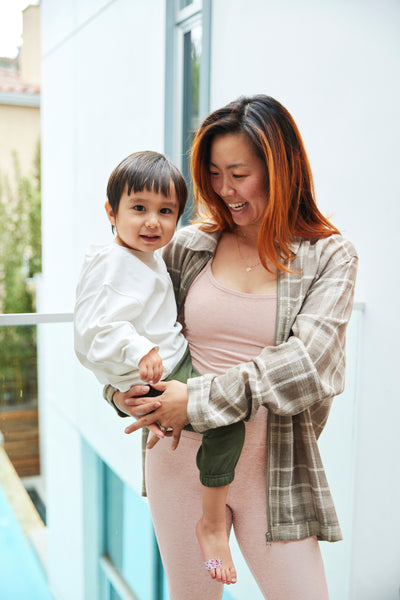 It's Women's History Month and there are many women whose work left a legacy that made so much possible for women today. Who is one woman that you admire? 


My mom and my sister. My mom moved to the states from Korea when she was 18 and is someone who never wants to stop learning and growing. She got a second masters in cyber security at 50-something years old because she couldn't believe that a corporate company would pay for continued education! 


My sister is a heart surgeon and works so hard to care for people while navigating being a WOC and dealing with coworkers and microaggressions—all while managing patients and their families.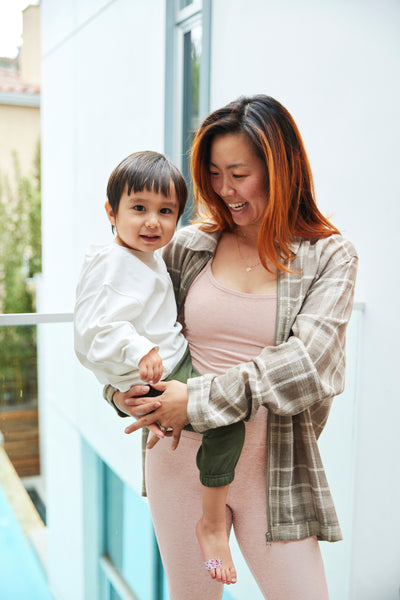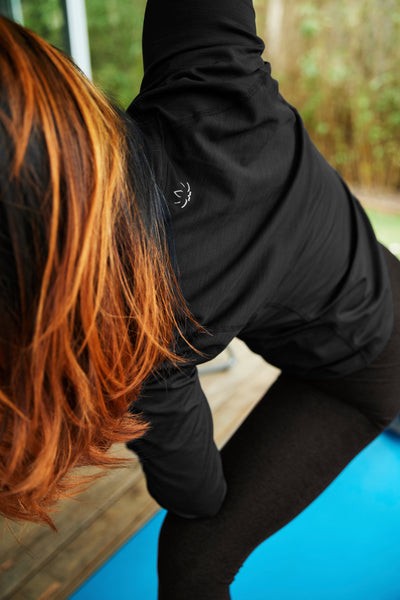 As a woman, what's one barrier that you've faced? What's one that you hope to break down for other women who come after you?


People taking advantage of my kindness. I want to live in a world where, because a person is kind, it makes you want to work with them more and root for them harder, not take advantage of them.  I can't and won't shape shift for different people. I'm not going to be mean to someone or too cool for someone if they're that way to me. I can't not be me. 
 
That being said, I can read the room! If I'm in a room full of men, or with people who thrive off capitalizing on those who work hard and play nice, I'm not going to be overly generous like I would if I were in a room full of women. 

And change is happening. The cool thing about running your own business is you get to pick who you work with. All the people—collaborators, brands, the team I've hired—are amazing, and are of the same mind in that way.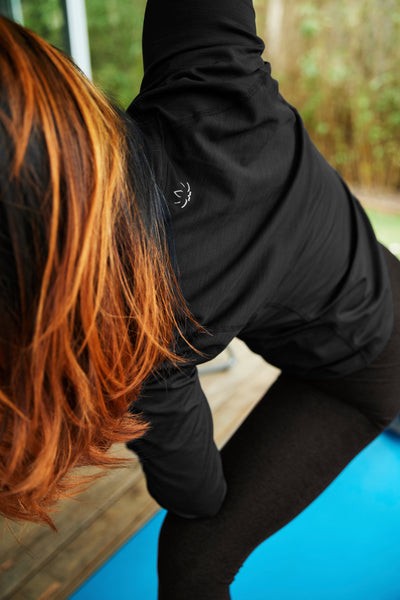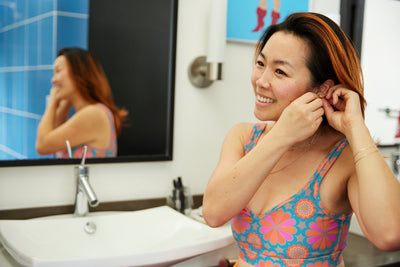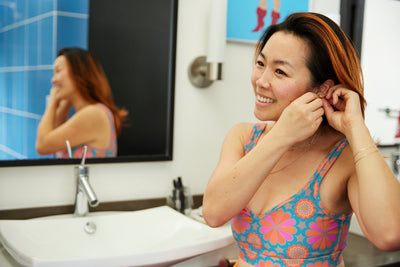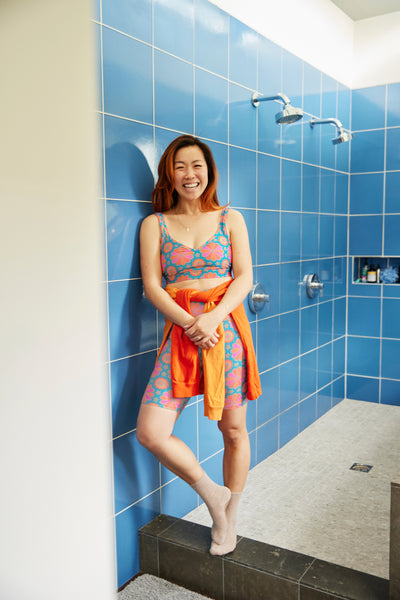 You founded By Way of Us, an organization that produces educational events and meaningful editorial for entrepreneurial women. What was the spark behind this?  


I love editorial, it's my background, and I love talking about women who aren't interested in garnering press or a large following. It makes me want to shout their names from the mountain top and share the work they're doing even more.  


My business changed from editorial to events when I moved to LA from NY. And it was really unfamiliar to me, but I felt like if I could bring those women off the page and into a room with people who could ask them questions in real time, creating event series around things we wanted and needed (a portrait session, comedy shows, casual tennis, wine nights), it could make for offline, IRL community and connection.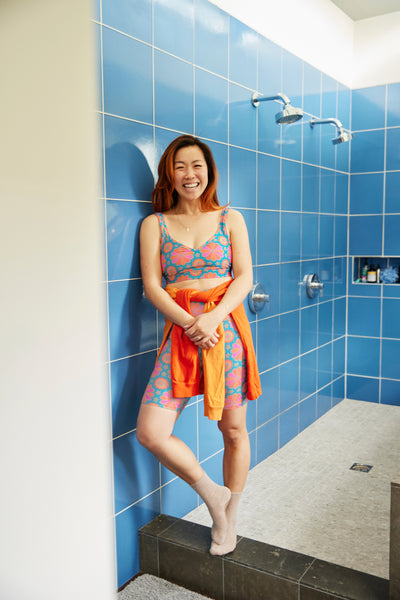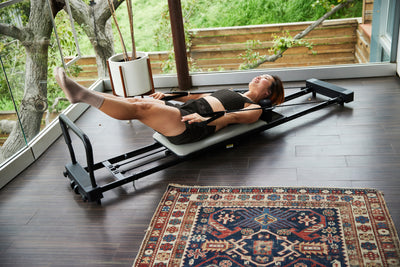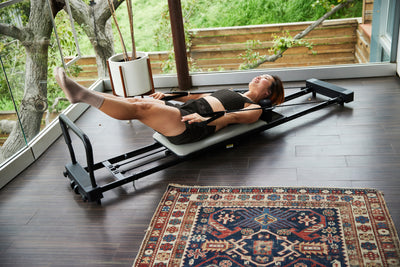 You recently started producing events for moms in the By Way of Us community. As a new mother yourself, why do you find this to be particularly important?  


It's CRAZY BEING A MOM. It's THE HARDEST THING I'VE EVER DONE. The world does not value women correctly unless we are a means to an end. I've created MOM WORLD events through By Way of Us because WE NEED IT, I NEED IT, to survive. 


I'm constantly mad at how little I knew about the reality of becoming a mother mostly because our society does such a bad job of providing education that would be valuable for women. We as mothers can be pigeonholed (our society has a hard time when it comes to understanding the duality and plurality of mothers) into only that, when we really need a tool kit of stuff to help us not only survive but to actually thrive. Our events are a way to help combat that anger that I feel. It's a place for us to be open and honest about how hard it is, and to get what we need from people who actually get it. 


My friend Ashton said it best when it comes to women: we are prisms. We need movement to help our brains, not only our bodies, to support our mental and emotional health. We need other women to move with because that nurtures our empathy and grows our community. It's not so simple and it requires much more than "getting to shower" or "getting groceries by ourselves as alone time," as a new mom. 
If someone is looking for community, what are your tips for creating it?  


I credit a lot of this to an event we did with Spaces Therapy, but start with your own interests: what do you enjoy? What is something new you want to try? What adds to your life in a soul-enriching way? This doesn't need to be philosophical or spiritual by any means—it can be reading or trying new restaurants or going for a walk. From there, I'd seek out one or two other people you may be acquaintances with already and ASK (this part requires vulnerability and possibly getting a no which can be hard or anxiety-provoking for some) if they'd want to join you in whatever activity that is. The worst they can say is no, or you can do that scheduling thing back and forth forever until you find a date, or it all works out and you have someone to hike, eat, hang with.  


I love alone time, but I don't get the same cathartic release from it, or the ability to help someone or share wisdom, as I do when I'm with a friend. 
For those of us who are more home-bound (maybe you're a new mom or maybe you're introverted), are there spaces on the internet that you can carve out that feel good (and not bad)? There's a friend I'm realizing I've never met, whose interior design taste I love! I'll often comment on her stuff and DM her a quick "Thanks, I love your taste," and I think sometimes that goes farther than we realize.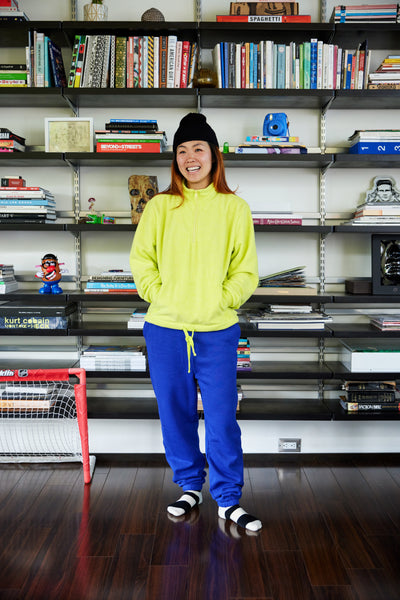 What's your favorite piece of BY to #MoveInBeyond? 


The Spacedye Squared Bra is my absolute favorite. It is my favorite neckline and also supportive without cutting off my circulation. I'm just so grateful for the chance to move my body that what I'm wearing when I'm doing it is sometimes an afterthought (catch me wearing high school team gear that's way out of its prime)! To be able to not only move my body, but to look good doing it, is a luxury that feels well deserved. Thank you, Beyond Yoga, for that! 
Where can the BY community find you online or IRL?


You can follow By Way of Us on Instagram at @bywayof.us!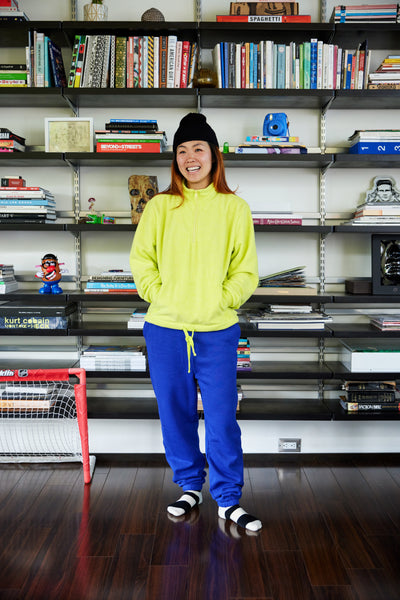 Photography by Ye Rin Mok