Donni's founder Alyssa Wasko Stein's easygoing demeanor, altruistic mindset and impeccable eye for cool, comfortable style led us to collaborate on an exclusive capsule collection of terry fabric essentials.

We hung out with Alyssa at her home in LA and not only chatted about our exclusive collab, but discussed starting a small biz through "LOL moments" and maintaining that business with heartfelt decisions.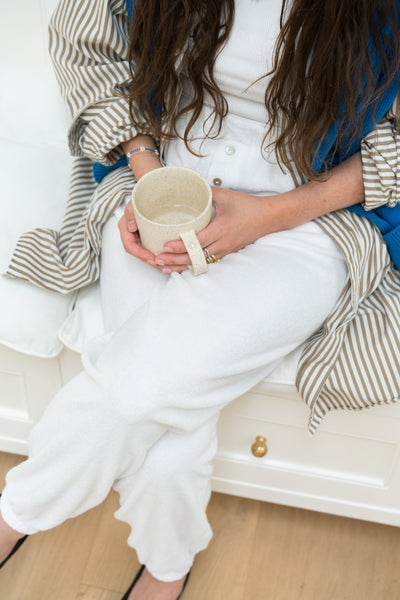 Hello Alyssa! Tell us a bit about who you are.

Sure! I'm originally from Colorado and lived in New York when I worked in luxury fashion. Now I'm based in Los Angeles as the founder and designer of the brand Donni, which was kind of an accidental endeavor that began in 2011. I had lost my dad and found scarves to be very comforting, so I started making some with little good luck charms attached. I wore them out and everyone wanted one, so it slowly snowballed into an actual brand that eventually pivoted to include the clothes we make today.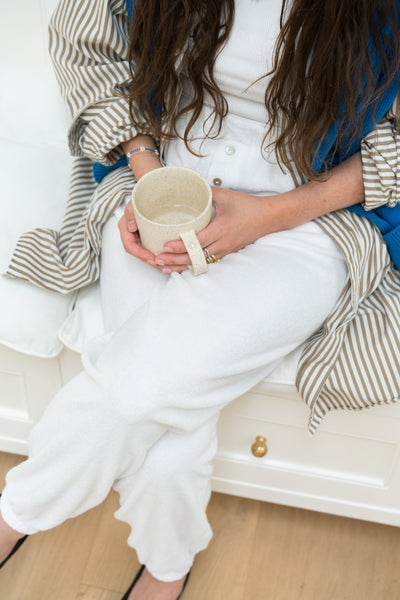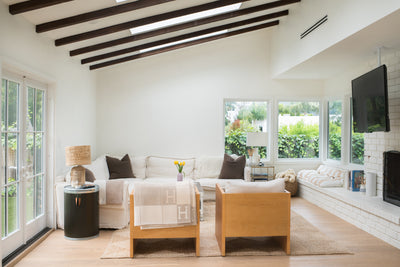 Love a happy accident. How did you go from scarves to clothes though?

We used to style scarves as tube tops, dresses and skirts. I realized people wanted to achieve that look but didn't want to spend time figuring out how to do it so I designed a crop top. When I couldn't find the perfect pair of high-rise pants to go with it, I made my own. Within three weeks we had a 26-piece ready-to-wear collection and I was like, "How did that happen?" This entire business has been a series of what I call "LOL moments." It's been an organic, non-traditional journey but there's a lot of beauty in that.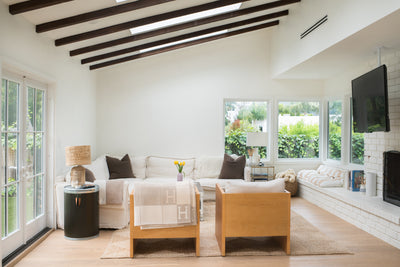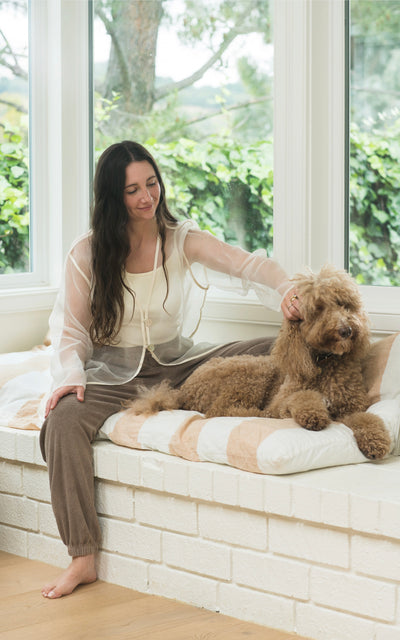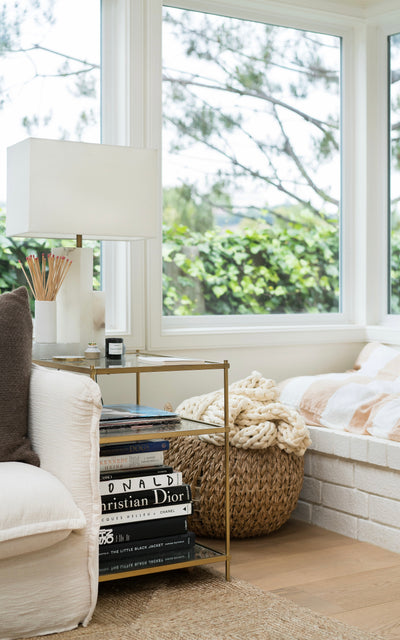 Okay let discuss our collab! We are super excited about it, by the way.

There's a lot of natural overlap between the two brands so it just made sense. I love that we're relaunching our sold out signature terry styles in Beyond Yoga's palette. It's really fun to bring them back this way.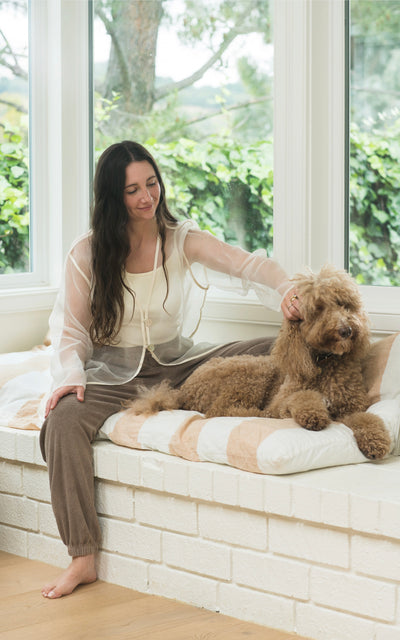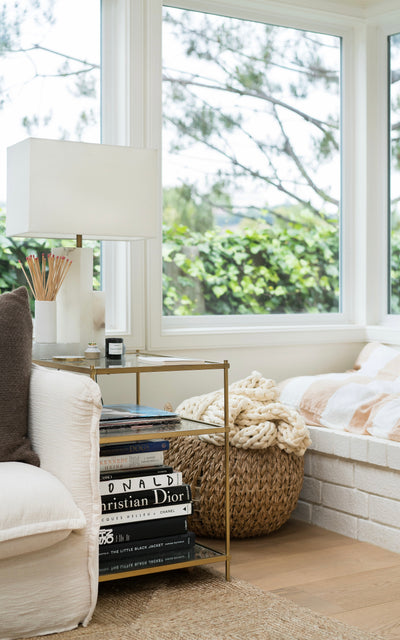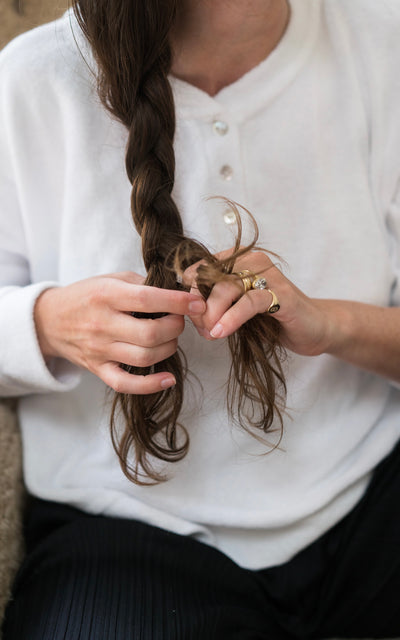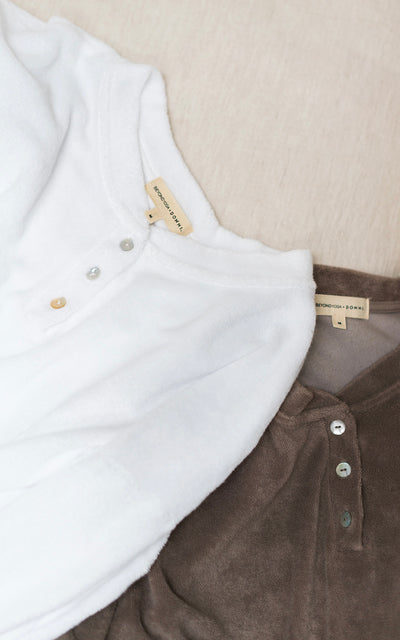 Not to play favorites…but do you have your eye on a certain piece from the collection?

My pick is the Henley Sweatpant, which feels so comfortable but doesn't necessarily look too loungey. I would totally wear that with a Donni organza shirt and chunky-heeled grandma sandals to go out for dinner.  I'm also all about the white colorway because we had never done terry in white. I think it's so crisp and perfect for summer.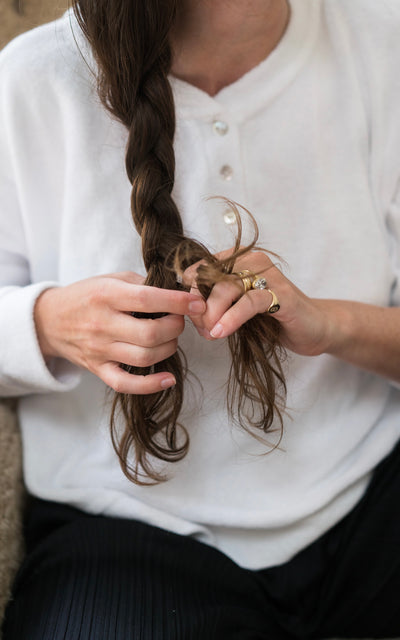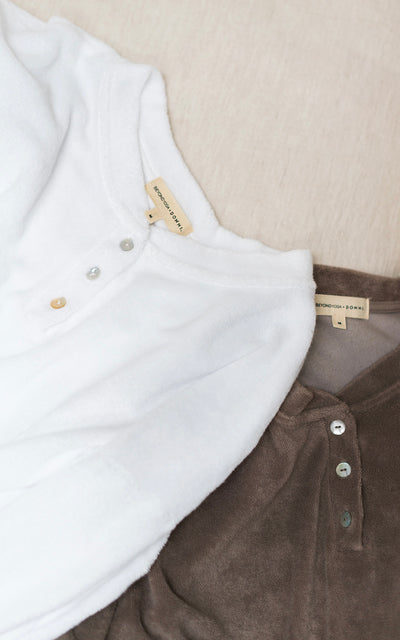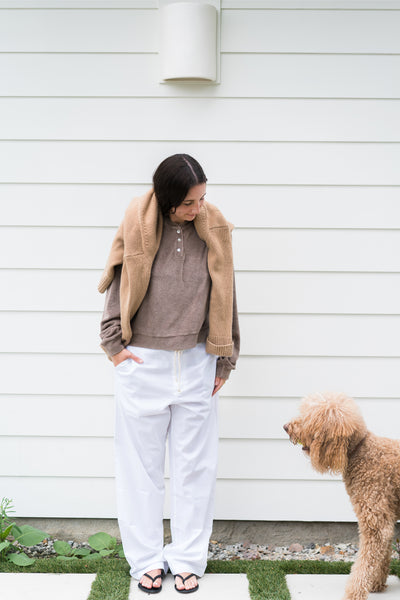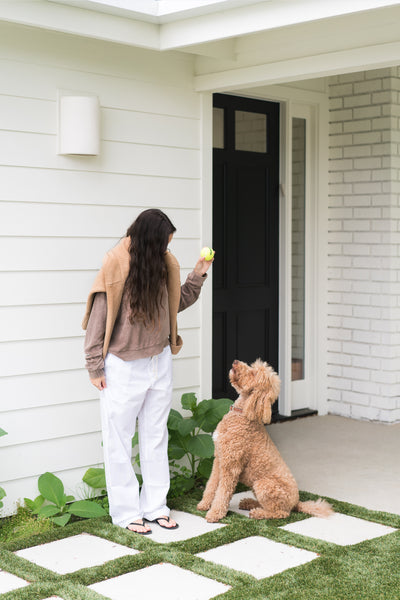 Donni is all about comfort so we want to know what makes you most comfortable?

Honestly being at home. I'm a true Cancer and pretty introverted. I love being at home with my family and our dog, Olive. I have a baby now and am happiest when preparing food for her, nourishing her. Sometimes my husband and I spend hours just staring at her while she plays. It's a new, special stage of my life. Fashion isn't the easiest industry so I appreciate having this nice shift in perspective.

That's refreshing to hear. Can you share why you prioritize working with local and woman-owned businesses as well as non-profits?

I know that fashion isn't saving lives but it can affect so many. Being comfortable and feeling good in what you're wearing gives you this level of confidence that could potentially be life-changing.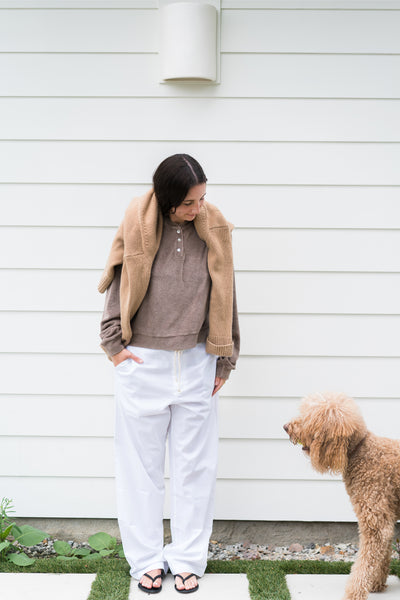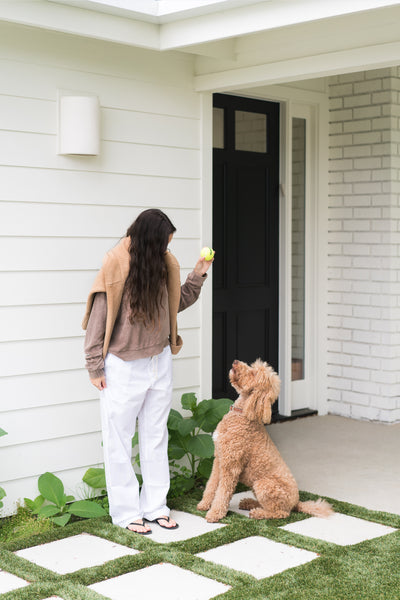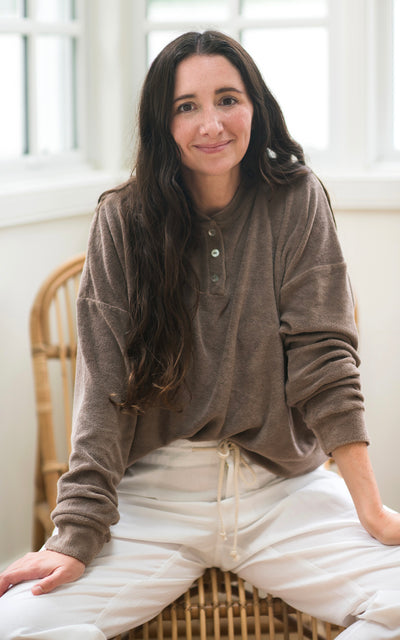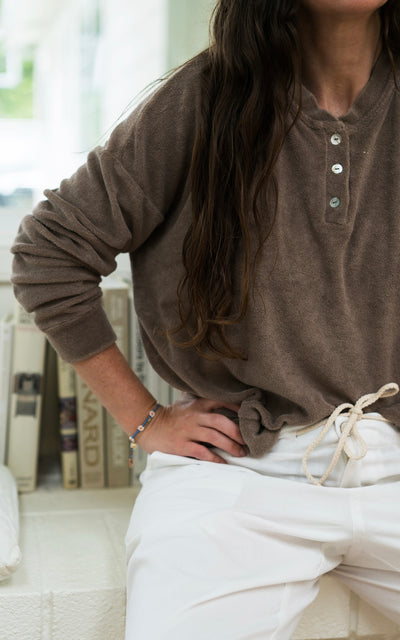 Any words of wisdom for the BY community?

Do one thing a day that prioritizes yourself and makes you feel good. Set aside some time, at least 10-15 minutes, for you to do you. I love going on walks with my dog. That gives me joy.

Where can we find you IRL or online?

I guess my Instagram, which is not the most active account in the world. And of course, Donni on Instagram.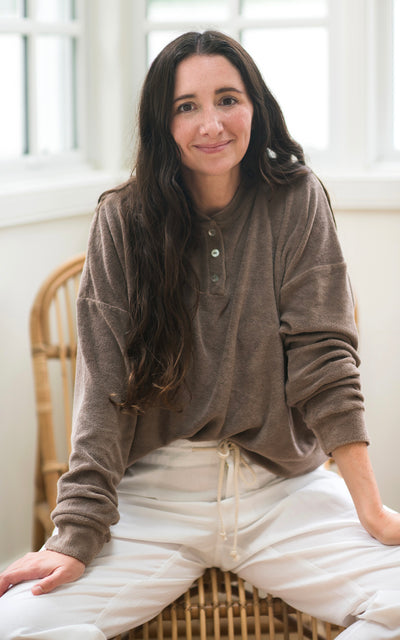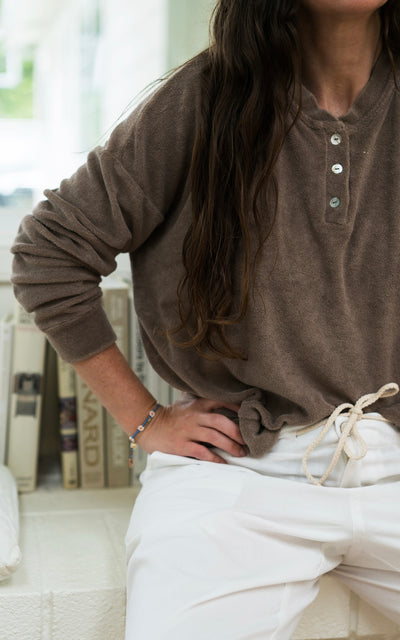 Photography by Joanne Pio