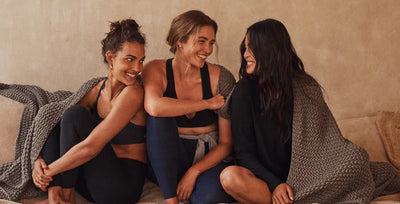 We Believe in community as force for empowerment, inspiration, and strength,
designing for women of every shape, size and lifestyle.
Time of
Need
When the COVID-19 pandemic hit, we sprung into action, producing quality, washable fabric masks aptly named "In This Together Masks". We then donated two masks to essential workers for every mask purchase from our site. Additionally, our founders swiftly transitioned our entire team to be emotionally as well as physically supported to work from home to keep every member of our team healthy and safe.
RECOMMEND A COMPANY IN NEED OF FREE MASKS
On a
Global Scale
Beyond Yoga has donated over $200,000 to causes that foster peace, justice, and wellbeing for all. But simply giving back is not enough; as a brand we also embody these commitments to equality, taking every opportunity to celebrate diversity and foster a world where everyone feels safe, heard, and valued. From our social platforms to our events in the real world, we do all we can every single day to inspire empowered conversation, use our profits to help those in need, and contribute to lasting change in order to be a positive influence in our world.
Within
Our Company
Beyond Yoga is committed to the values of equality and teamwork. We lift one another up and honor the aspects that make us each unique individuals; all ethnicities, cultural backgrounds, and belief systems are equally accepted and welcome. To take these values beyond our company, we encourage our team to be active members of their local and global communities through activism and volunteerism. Each of our staff members is given the option to take a Social Good Day every year in order to actively participate in a cause of their choosing.
JOIN OUR TEAM