Before we met Dani Coleman, we had admired the LA-based Pvolve trainer through the small surface glimpse into life that social media can provide. Once we actually had an opportunity to chat together, we realized how amazing she is and how deep her impact could be. As an experienced pro in the boutique fitness world, Dani is making serious moves to empower people of all different backgrounds, from the trainers she hired when part of a diversity task force to the senior citizens she teaches when volunteering at the local community center. It's no wonder that none other than Jennifer Aniston personally asked to train with her.
Hi Dani! Want to start things off by telling us about yourself?

Yea, sure! I'm originally from Paramus, New Jersey and primarily grew up there. I went to Marymount Manhattan College to study dance, which has always been such a big part of my life. I danced and lived in New York City after college for about five or six years.
I was classically trained in modern, ballet and jazz, but I moved to Los
Angeles to pursue more commercial dancing.

It was my career in dance that ultimately led me into fitness because I wanted to better understand how to cross-train my body in a way that's sustainable. I've been in fitness now for about 10 years. I worked with private clients focused on strength and weight training before landing at Pvolve.
Could you describe what Pvolve is for those that might be unfamiliar?

Yea, of course! It's a functional fitness method that works with resistance-based equipment to build stability, mobility and strength. Imagine a smart and sustainable exercise that focuses on feeling instead of aesthetics. The workout is about moving your body in the way it was designed to move so you'll leave feeling energized. I tell people Pvolve is unlike anything you've ever experienced before. You just have to try it and see. 

Is there a typical day at Pvolve? Or is there no such thing as a typical day?

Honestly there's not really a typical day. I started out with the company three-and-a-half years ago as a lead trainer at the LA studio. I helped open that studio during the pandemic, managing other trainers. Now as the director of training, my day-to-day has expanded. In addition to overseeing the LA team, I also work on immersive trainings at other locations. I've also had the pleasure of spearheading our new partnership with Jennifer Aniston.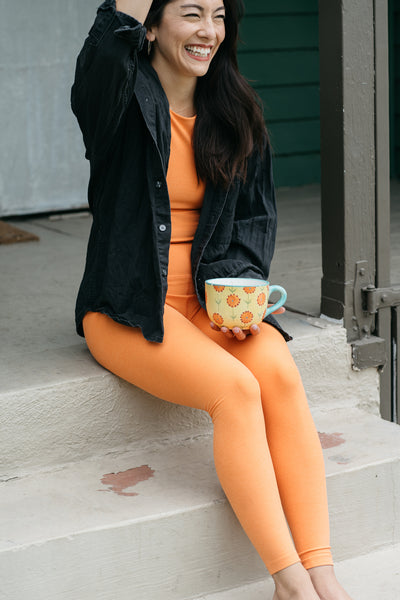 Oh yes, can you share how that relationship with Jennifer came about?

Jen's friend had been doing Pvolve and told her about it. She trained through our on-demand program and wanted to add in-person, so I got set up with her for personal sessions. I've been working with her one-on-one for this past year and what a surreal experience. It's been incredible to see Jen practice and believe in something that I helped build from the ground up.
That's so nice to hear! We know you're a Pvolve expert but what else do you like to do to move your body?

I love weight training, because it makes me feel athletic and strong. I also get outside as much as can to hike and just be in nature. My favorite spot is Stough Canyon in Burbank. That park is never overly crowded and if you go all the way to the top there's this little seat where you can take in an amazing view of LA.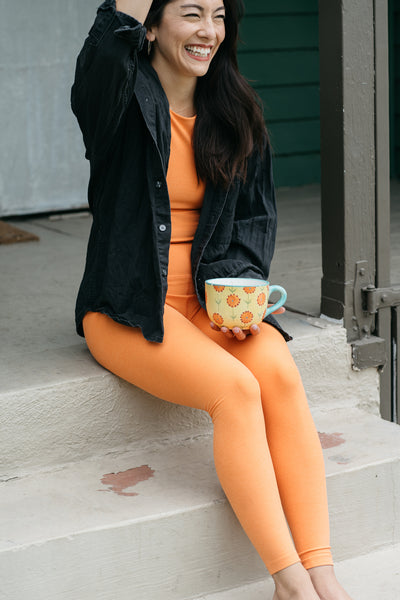 Oooh, taking notes for our next outdoor adventure. Do you have a favorite piece of BY to #MoveInBeyond?

Absolutely! Beyond Yoga is like butter on the skin. It's seriously made from the best fabric. I've been wearing it since I started teaching. I'm into the Spacedye On Block Bra and recently started tapping into your clothing. The Icon Midi Dress is great for a coffee run!
Now walk us through the perfect weekend.
Even though I'm not actively pursuing dance anymore, I still love it as a creative outlet so I try to fit in a class here and there. I make time to read since I'm a big bookworm. Currently immersed in Klara and the Sun by Kazuo Ishiguro. I also hang out with my two dogs, a very energetic husky mix and a stubborn pug who is the laziest–they're polar opposites!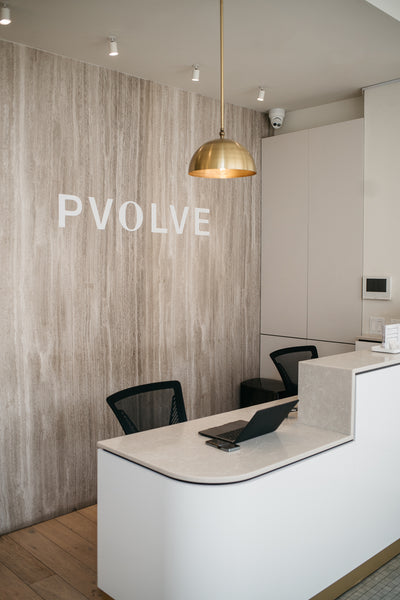 What else do you feel passionate about?

I would say bringing wellness to communities that don't necessarily have access to it. Earlier this year I volunteered at the Little Tokyo Service Center, which offers housing and activities for lower-income people, especially those in the AAPI community. I taught a fitness class to their senior citizens and it was the best hour of my life. Can't wait to do it again!

I love fitness the most when I can share it with those who don't always have the means to it. I take this very seriously as someone who works in boutique fitness, which can sometimes feel like a very privileged pocket of people. I was on the DEI task force at Pvolve and am proud to say that we have one of the most diverse rosters of trainers. I think about diversity in all different ways and how that can be represented because it truly matters.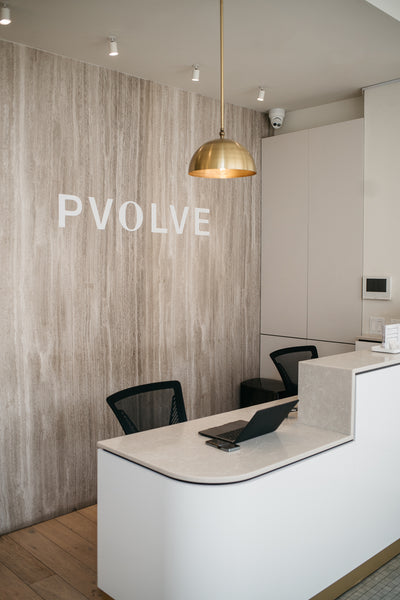 Yes! We couldn't agree more. Do you have any advice for the BY community?

My favorite quote is that "time is our greatest currency" so my advice would be to really see the people right in front of you, in all capacities. Connect to people with open ears and an open heart. I think that's really where the magic of life lies.
Wow, this conversation has us feeling inspired and we hope it impacts others in the same way. Where can people find you IRL or online?

With Pvolve I teach classes through the live virtual studio on Thursdays as well as the pre-recorded workouts which you can access any time. You can also find Pvolve and my personal account on Instagram.
Photography by Joanne Pio