Owning and operating a restaurant means long days, so it only makes sense to start with coffee. We met Jae Lee, chef and owner of Nowon, a Korean restaurant with a New York spin, at Ninth Street Espresso for some caffeine. With iced coffees in hand, we walked through the streets of the East Village to Nowon where Jae began prepping for the day. Between taking stock of ingredients and chopping cabbage, the conversation flowed across a menu of topics from comfort food to changing habits.
Hi Jae! Tell us a little bit about who you are.   


Jae Lee: Hey! My name is Jae Lee. I am originally from Seoul, South Korea. I moved here in 1998 with my family. Currently, I am a chef and restaurant owner that lives and works in the East Village of New York City.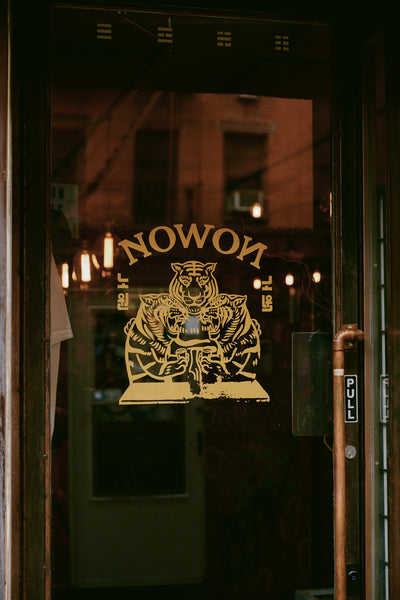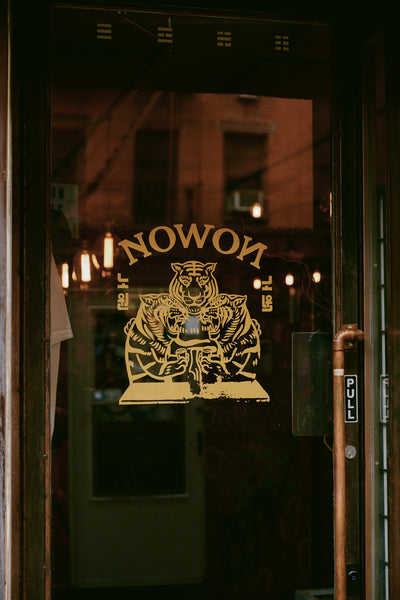 What was your inspiration for starting Nowon? And what does Nowon mean?   


I wanted to start Nowon to bridge the gap between Korean and New York food culture. I've never cooked Korean food professionally but felt it was only right that I represent the two cultures that shaped who I am. Nowon also sounds like "no one." I am no one without my community and I wanted this to not only represent me but to tell the story of Korean-American immigrants. 
Why was it important to you to incorporate your Korean roots into Nowon's concept and menu? 


Korean-American stories are unique.  When I go to Korea, Koreans look at me as if I am an American, and in America, Americans see me as Korean. Where do we fit in? I can tell this story in my restaurant through food, drinks, and music. 
Since movement is part of your routine, do you have a favorite piece of BY to work out in?


I love the Spacedye Freefit shorts and Featherweight Muscle Tank. How does this feel like I am not wearing anything, but I am?
If someone is looking to shift their habits like you did, do you have any advice for them?


I say physical change happens gradually, but your mindset must change first. With the right mindset, you can achieve your goals.
You must have pretty long days as a chef! How do you take care of your mind and body in order to be at your best for your team and customers? 


To be honest, taking care of my mind and body has been more of my priority the last two years. I've quit drinking completely and that has changed my life. I train Muay Thai four times a week and lift weights as well. I also eat pretty healthy, my fiancé helped me with that because she loves eating vegetables.
Comfort is everything to us as a brand, so let's talk about comfort food. What's your favorite comfort food to make? What's your favorite comfort food to eat?


My favorite comfort food to cook and eat is instant ramyun with spam and an egg. That, with a side of ripened kimchi, and I am golden. Efficiency is always the goal.
We love your dish videos from Nowon. Do you have a favorite recipe for Fall to share?


I love our chopped-cheese rice cakes. Chopped Cheese is a sandwich birthed from Harlem and Rice Cakes is a street food staple in Korea. I blend the two and make rice cakes that taste like chopped cheese. You can find the recipe here: Korean Chopped Cheese Recipe (vice.com)
Anything exciting coming up—whether for you personally or for Nowon—in the next couple of months, that the BY community can be on the lookout for?


I am getting married in February 2023! I am also working on another Nowon concept to open sometime in 2023. Fingers crossed!
Where can the BY community find you IRL or on social media?  


If you're in New York stop by Nowon in the East Village at 507 E 6th Street. If you're not in NYC, find me at @yo.jaelee on Instagram!