Los Angeles is our hometown, and we're lucky to share it with some talented individuals. Jillian Wheeler is a Creative Director with experience working on collaborations ranging from Olivia Rodrigo to The MET. We met her little ones and partner and chatted everything from what it means to be creative to the question of whether balance—especially as a working mom—is a myth. 
Hi Jillian! Tell the BY community a little bit about who you are. 


Hi! I am a mom of two boys Milo (5) and Rory (18 months), and Creative Director at Sweetgreen based in Los Angeles.  
What advice do you have for anyone who is aiming for a similar creative career path? 


I feel like the Creative Director title can sound super intimidating and it's usually implied that you needed to go to some fancy art school to work your way up. Not true! I have a marketing degree and I'm a self-taught designer. If you're a conceptual thinker with a passion for storytelling, creative direction will most likely come naturally to you!  
How do you define creativity? What would you say to someone who says that they're not creative? 


Creativity to me is simply the generation of useful ideas. 


It doesn't need to be tied to art. Over the years I have worked with Project Managers, Data Analysts, CRM teams, all of which are considered not very creative roles. But the people in these roles are pivotal to the process of generating ideas, alternatives, or possibilities when it comes to solving problems for the company! Creativity is, at its core, about ideas and how we develop, understand, and communicate them.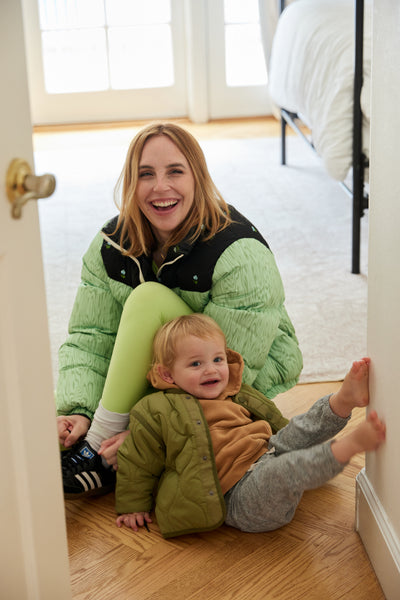 You're constantly coming up with creative concepts! Where do you get your inspiration from?

Jacquemus is such an inspiration for me lately. I consider myself a visual storyteller and I love that his campaigns feel like a full 360 storytelling moment from start to finish. He doesn't just think about the clothes. He thinks about every detail down to the experiential retail design that ties back to that collection's story. He's a marketing genius!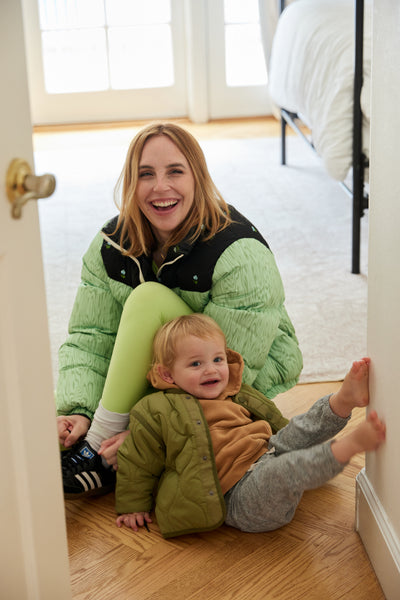 You're also the mom to two little ones. What does balance look like for you these days between career, being a human, and being a parent—and how do you attempt to strike it? 


To be very transparent, it's a daily struggle to balance it all. I'm sure every working mom feels the same way: there are moments where you feel societal pressure and guilt creep in, but then there are moments where you feel like you can literally do it all! For me, having a career makes me a better mom. I am also incredibly lucky to have a husband that really leans into "dad duty" and makes sacrifices so I can have the career he knows I love.  
What's your favorite piece of BY to #MoveInBeyond? 


The Spacedye high-waisted leggings! The fabric is so soft and comfortable, and the high waist is so flattering on everyone!  
What's your favorite restaurant or café in Los Angeles, (other than Sweetgreen, of course)?  


My recent obsession is Yangban in the Arts District. It's a mix of Korean American dining and it's truly one of the best restaurants I've ever been to. The dishes are so creative and delicious, and the vibe is just so fun! You must order Soy Garlic Korean Fried Chicken Wings, Chilled Acorn Noodles, Avocado & Shinko Pear, Biscuit & Kare Gravy, and Buffalo Milk Soft Serve for dessert!
Photography by Ye Rin Mok